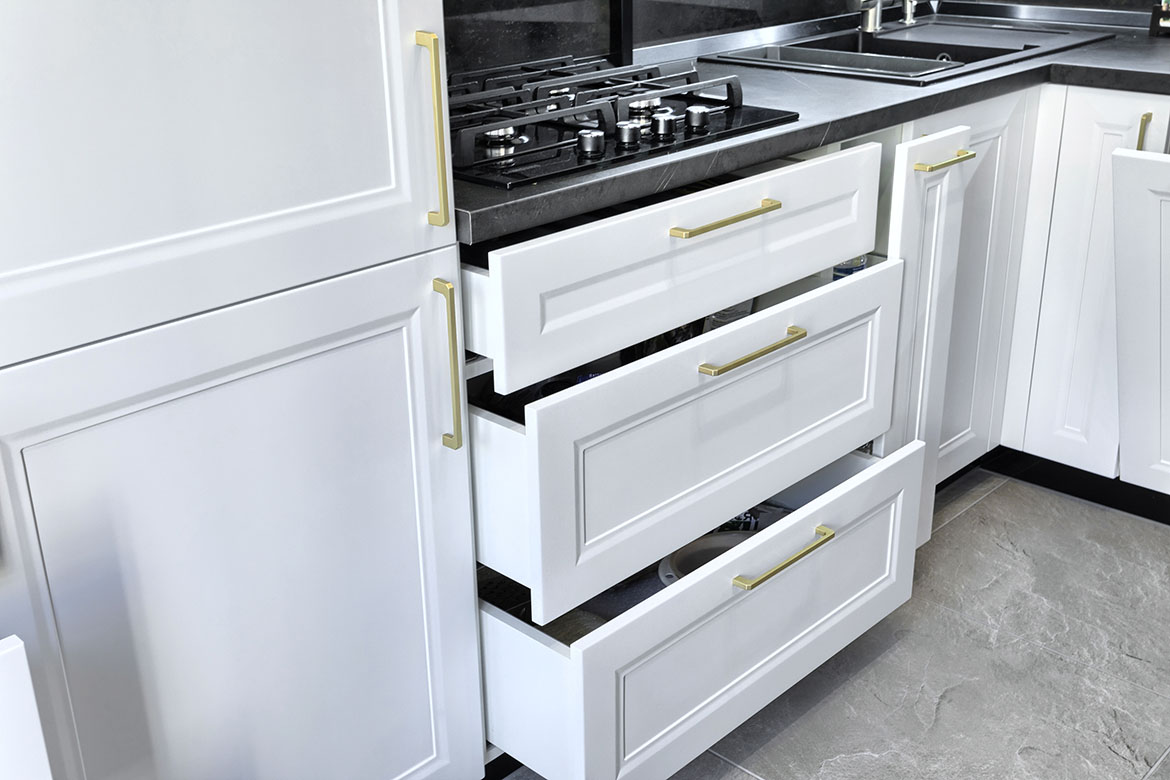 All over Kelowna, B.C. the competition amongst the Bathroom & Kitchens is increasing. That is, with regards to the many different brands. A prominent & famous Swedish brand being Ikea. Marshall Cabinets Kelowna stores have desirably competed. Precisely, with likes of international brands like IKEA. Whether, its Kelowna Kitchen stores or Kelowna Bathroom stores. The competitive environment is a massive gift for the customers. These are ones, who just love competition which is the brand competition.
The Kitchen stores Kelowna in British Columbia is just another ingredient of success. Especially, for the customers who like what they see.
Kitchen Stores- 'Values That Makes Your Kitchen a Mark of Excellence':
Making or transforming your kitchen into being a mark of excellence is what Marshall Cabinets have achieved. Kitchen stores, the showroom @ Kelowna is a customer's delight with tangible features & key values that are valuable standards above all. These are standards that not only demands success for customers but also gives true & deep values to style & lifestyle.
With the option of custom bathroom cabinets the style definition for the customers is far easier to handle & define. Obviously, it's the customer preferences that are key ingredients of success for all. That is, all the stakeholders involved.
Bathroom Stores- 'Modern Bathrooms To Suit Your Needs': 
As our regular or potential customer, ideally looking for bathroom cabinets, you can't obviously miss the Kelowna bathroom stores.  The custom cabinets bath in our variable Kelowna bathroom stores. Thus, is a huge statement for the customers that defines Marshall Cabinets in terms of its significant style. A style that is worth being part of your mansion. Hence, as well as being a key feature of your style needs. Design by bath Kelowna, a matter that is for the customers. Obviously, who love having bath with the stylishness of their own unique design. A prominence & beauty that meets the design if you are a customer who values taste along with just the other mandatory needs.
Also Read: Bathroom Vanities With Sheer Elegance
Our counter tops by design also redefines more customer values & most dynamic customer preferences. Counter tops with a design classification that is always significantly visible in-store. Apart from the counter design or counter tops, the elements of success for customers with Marshall Cabinets are the unique colours, the variable styles & some other attributes that are Marshall's highly defined attributes of success.
Renovations in Your kitchen: 
For your Kitchen renovations Kelowna or Kitchen Kelowna, only if your renovations are most important for you. Just value your renovations with Marshall Cabinets. We value excellence in renovations as our importance always guarantees you success while achieving your Kitchen's desired style & standards.
While giving value to minute & little details we always help our customers get the best & the most stylish renovations. Obviously, it's difficult to improve perfection, however, it can be easy to maintain one.
Also Read :
Marshall Cabinets kitchen stores Kelowna or Kelowna bathroom stores meets the demands of the modern times. We have competed the brands of today, with the likes of IKEA in Canada & we promise to deliver success to our customers. Marshall Cabinets have been able to achieve a unique & highly loyal customer-base all over British Columbia with deliverables that are simply excellent. Obviously, as there is no answer to brilliance & no answer to values of excellence.