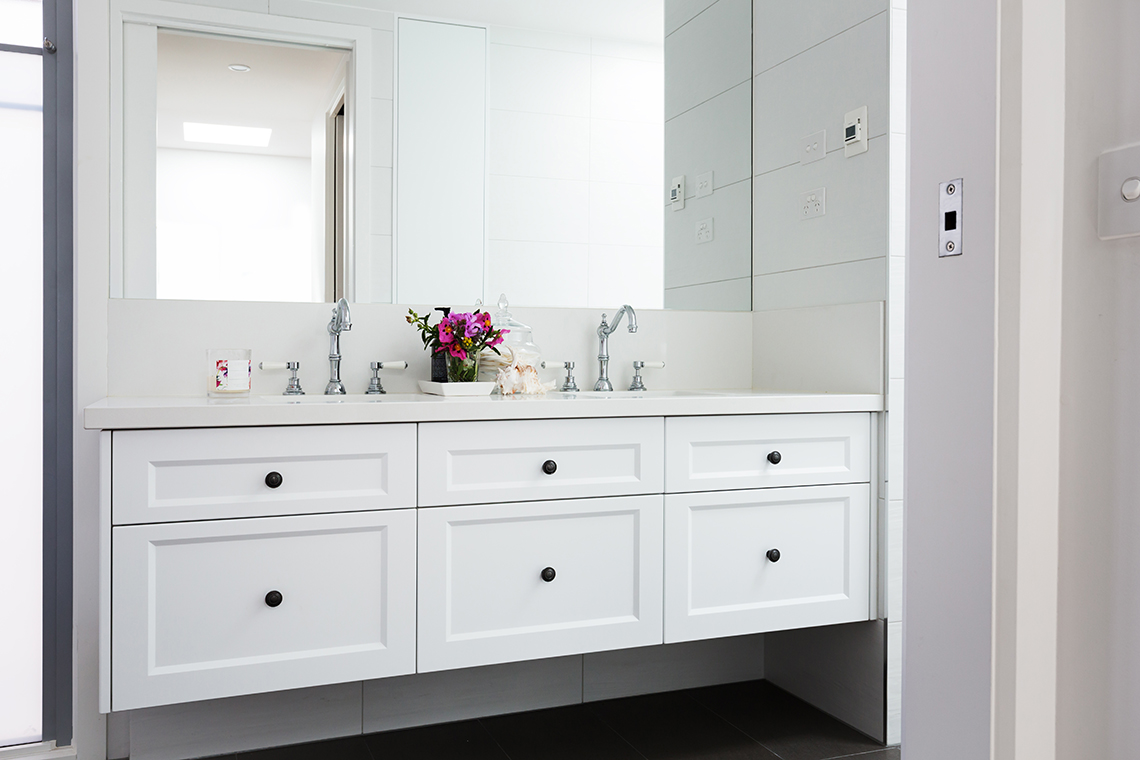 Looking for excellent & highly outclassed bathroom vanities. Finally, you have just got it right. It's Marshall Cabinets that offers a wide range of bathroom vanities. Something, that you will find in Kelowna, B.C. Obviously, if you find on the internet bathroom vanities near me. Gorgeous looking vanities are an inspiration. Apart from this, its the first impression for the guests. Furthermore, other visitors visiting the bathroom for sake of getting fresh. Ultimately, dressing up or preparation for an annual dinner or a party.
The bathroom vanity with sink has got many varieties with Marshall Cabinets presenting you online & in-store in Kelowna. Thus, a wide range of bathroom cabinets with the most attractive looking vanities.
It's the style that is preferably your chosen & customized one. Hence, according to your needs or preferences & Marshall Cabinets excels in Kelowna in providing you the variety. Preferably, if your preferences are regards to double sink bathroom vanity. Finally, double vanity or double vanity bathroom.
The other types of vanities if you lookout for vanities near me. Hence, would be ideally the floating vanity & lowes vanity in the list of bathroom vanities in Kelowna, B.C.
Gaining Competitive Advantage in Bathroom Vanities in Kelowna, B.C.:
How a competitive advantage has been gained over the years by Marshall Cabinets is something that is amazing to know. We have achieved the competitive advantage in providing the rich elegance, the class & excellence in the furniture or a piece of furniture that combines a sink, a counter top & a mirror. Apart from this, most popularly known as bathroom vanity, it's the ultimate difference in excellence in the bathroom furniture, & the complete bathroom look. This is apart from the bathroom wall cabinet or corner bathroom cabinet. The variety in bathroom cabinets also includes tall bathroom cabinets or wall mounted bathroom cabinets.
Bathroom vanities not only brings excellence in the ultimate bathroom look, however, it also give your bathroom a unique style. Yes, a style that is preferably your own unique touch. Importantly, for your personalized bathroom look to help you dress for success every day.
The bathroom vanities are an ultimate picture or reflection of your culture & an image of your class & your absolute shining personality. All the yearlong it enriches you every day for success & to make you look presentable & dynamic for your corporate & social advantage. If it's your family toilet along with baby changing facilities, the bathroom vanities is a complete reflection of your class & your style of living. Not only that, it contributes heavily to some factors that relates with customer values & enriched customer preferences.
We offer the best marble vanity tops in the city of Kelowna in B.C. Our competitive advantage is the highest score of our success values that we have created in approximately a dozen of years offering excellence in bathroom vanities & cabinets that stands tall, alternatively, the tall bathroom cabinets. We have been able to combine sheer class & excellence with customer values & customer loyalty aspects merged together under one name, i.e. Marshall Cabinets.