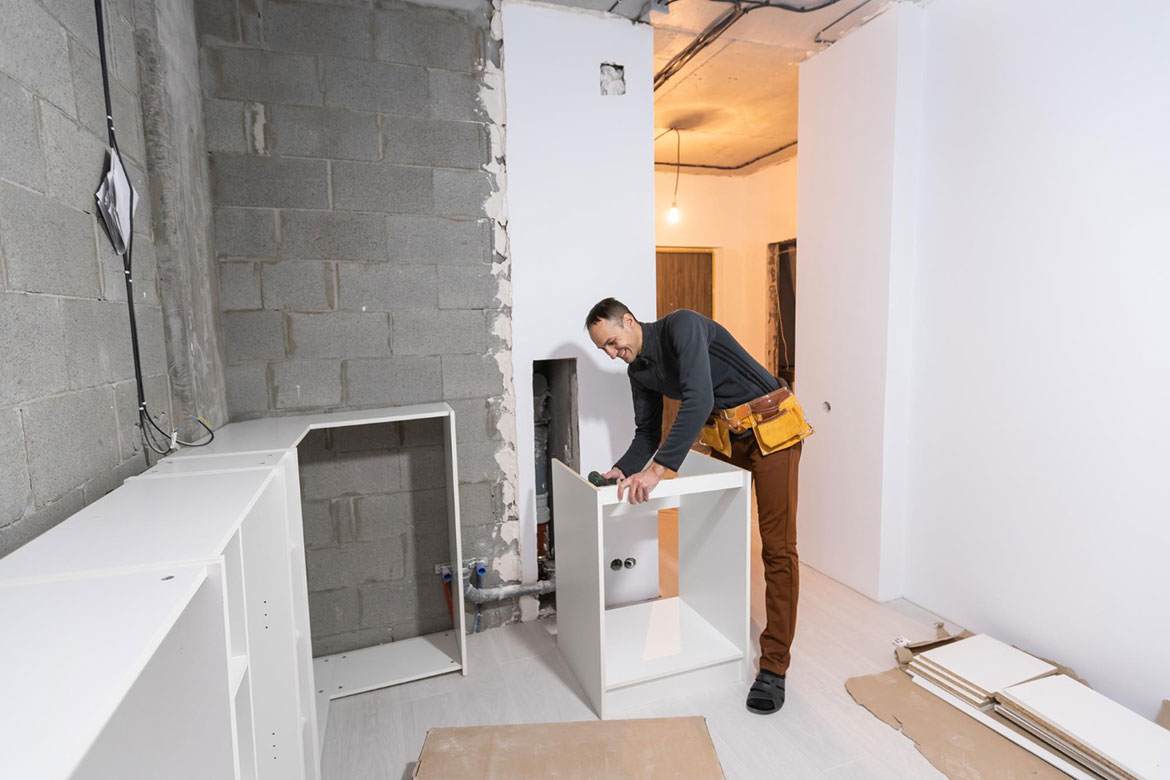 RTA Cabinets or ready to assemble Cabinets in the cabinets industry. Thus, is literally a phenomenon that is for the sake of customers ease & convenience. Also, known as the Knock-down furniture or kit furniture is the Ready-to-Assemble or RTA. It's a form of furniture that requires easy customer assembly. It is associated with instructions for the customers. Thus, so that they can self-assemble the furniture. Either, they are cabinets, wardrobes, desks or other items in the Marshall Furniture variable & most valuable items. Known, precisely for the Marshall customers marshall Rta cabinets. Hence, is indeed a unique celebration while creating customer values.
HOW 'RTA' IS GOOD IN TERMS OF EASY HANDLING?:
Ordering an Rta cabinet online. Definitely, you would love the option. Both, as a customer as well as a delivery sales person. It's not return to applicable or any other acronym. That is, in the wide list of RTAs. It's simply ready to assemble. Precisely, in the furniture & lifestyle arena. Similarly, to the food items that are termed as RTE, i.e. Ready-to-Eat food items. Obviously, a famous terminology in the retail food industry.
Rta kitchen cabinets or rta bathroom cabinets. Alternatively, other rta products are of-course furniture items from Marshall cabinets or Marshall Kelowna that are for easy handling. This is not only easy customer handling. However, it is also easy handling for the supply chain people as well. For the customers while using the RTA. Obviously, they easily get aware of what they need to do. Especially, for the sake of assembling the products.
IMPROVES MARKETABILITY & PORTABILITY:
Rta products not only improves the marketability of the products. But, also the portability of the furniture items. These are ones who can be a bit hard to carry forward. Otherwise, while shifting or moving places. Comparatively, if they are in original size without assembling or in-case if they are not RTA products.
How they are good in terms of the marketability? Increased automatically, because are the customer preferences. Obviously, as most customers prefer RTA or ready-to-assemble products.
In list of ready made cabinets, the level of portability is given the most importance by the customers. Kelowna is a place in British Columbia, where Marshall is placed nicely. For people living in Kelowna. Obviously, if they are moving out to Vancouver or Victoria in B.C. They would ideally prefer more portable items for the sake of ease & customer convenience.
If you are looking for cheap kitchen cabinets for sale. Alternatively, the boxed cabinets or bathroom cabinets for sale. Ideally, you would prefer them as a regular buying customer. If you would know that they are RTA or ready-to-assemble items. It obviously defines a new attitude in online shopping. Especially, as well as shopping in-store. Packaging with perfection is what this actually is for the sake of better & engaging customer values. This is indeed a dynamic part of custom cabinetry. Thus, as values given to customers for the sake of customization options. Hence, are truly worth the difference. A key difference that is created by self-assembly procedures. Finally, known as rta or ready-to-assemble.
Do lookup for rta cabinets for sale & handle your prestigious furniture with more care. Apart from the care, its the pride & lifestyle Intelligence. Obviously, known famously as more valued furniture intelligence.