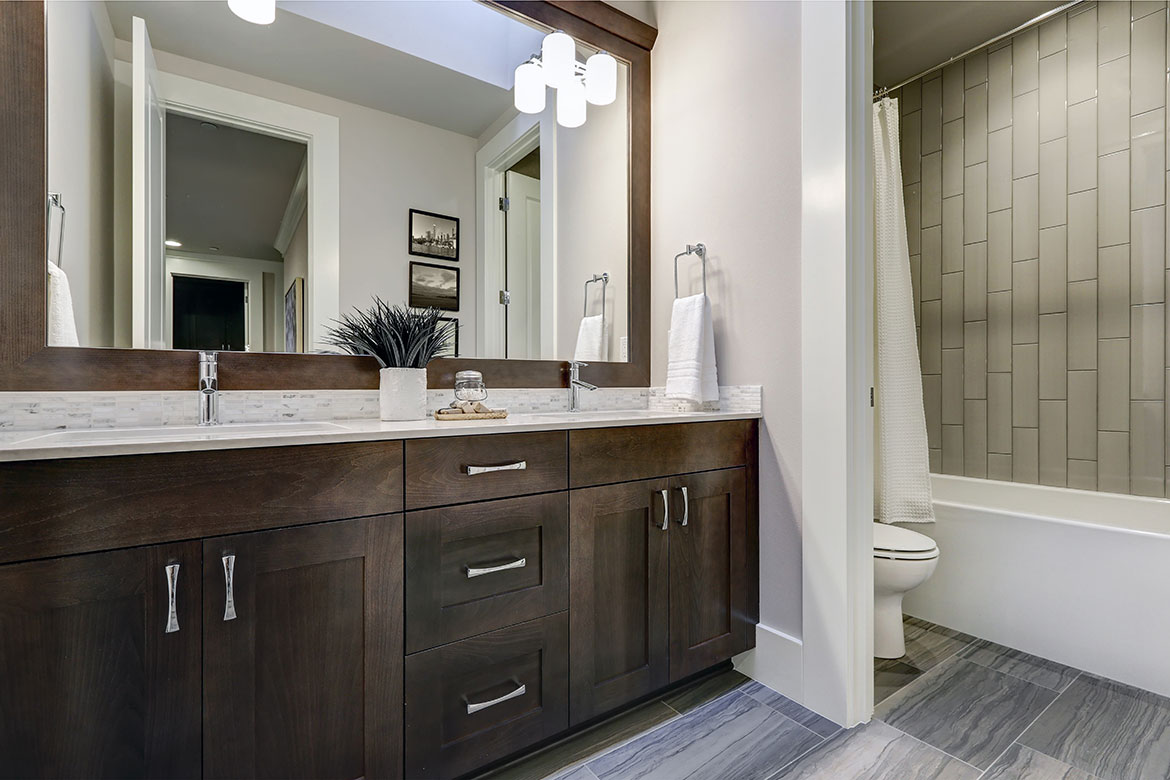 For an excellent bathroom or a washroom experience, it's important to have best & most attractive bathroom vanities from the vanity store. There are different types of bathroom vanities including the floating vanity. Vanities of different designs & styles makes a washroom look unique. Hence, as well as a bathroom experience that is simply distinguished. For new & unique designs lookout for Costco bathroom vanities which are worth a competitive measure. That is, with regards to Marshall Cabinets. Precisely, in the region of bathroom vanities.
Also, Ikea Vanities that excel in bathroom vanities with a difference in comparison to Marshall Cabinets vanities.
BATHROOM VANITIES IN DIFFERENT SIZES:
The bathroom vanities are found in variable sizes with Marshall Cabinets. It includes 18 inch vanity & 34 inch vanity. Also, includes 30 inch bathroom vanity Canada. In addition to this, 36 inch bathroom vanity in Canada & 40 inch bathroom vanity.
ALSO READ: UTILITY CABINETS FOR YOUR BEST USAGE- 'ITS MARSHALL'
The diversity & variance in sizes is a massive complement to the variety that Marshall Cabinets provides to its customers. These are people who love to experience the best design while using the bathroom vanities. Also, these variances lies not only in size. Also, the colour as well as designs & texture. The 48 inch double sink Vanity in Canada is a size which is uniquely found with Marshall Cabinets. In the mega sizes Marshall has 54 inch vanity & 60 inch bathroom vanity Canada. Finally, the 72 inch bathroom vanity Canada. These are massive sizes for the best looking toilets making your bathroom look extraordinary. On top of being extraordinary, its appealing & most attractive. Especially, in terms of the distinguished looks of a toilet. Makes your bathroom, a place not only to make yourself clean. However, also dress yourself with most admirable designs available in the Vanity story.
SIZE DOES MATTER- 'The Bigger The Better':
In the vanities provided by Marshall Cabinets with a diversity that is simply & overwhelmingly unique. Obviously, it's the size that does matter. Size makes the bathroom look gorgeous. Also, look bigger & look far more appealing. Thus, as compared to small ones or vanities that are smaller in size, i.e. 18 inch vanity.
Also Read: Bathroom Vanities With Sheer Elegance- 'Marshall'
However, it's better for little ones as it not only gives them a bathroom look that suits their size. But, also their overall image as kids love the little things around. The true difference in size starts from 54 inch vanity. Later, 60 inch bathroom vanity Canada & 72 inch bathroom vanity Canada. The sizes are big which makes the real difference. Ultimately, for a more lavishing bathroom experience.
DECOR & BEAUTIFICATION WITH MARSHALL VANITY TOILET DECOR:
The decor & beautification that Marshall Cabinet's vanity for toilets provides to its customers. Obviously, in different sizes & ranges is just unique. The uniqueness it gives as well as the decorum it adds to the toilets. Obviously, is what is comparable to big brands. These are the brands like vanities Ikea. The best competitors of Marshall Cabinets.
Beautification is a very mandatory thing regards to values that Marshall gives to its customers. This is irrespective of the different sizes it provides which is apart from the decor.