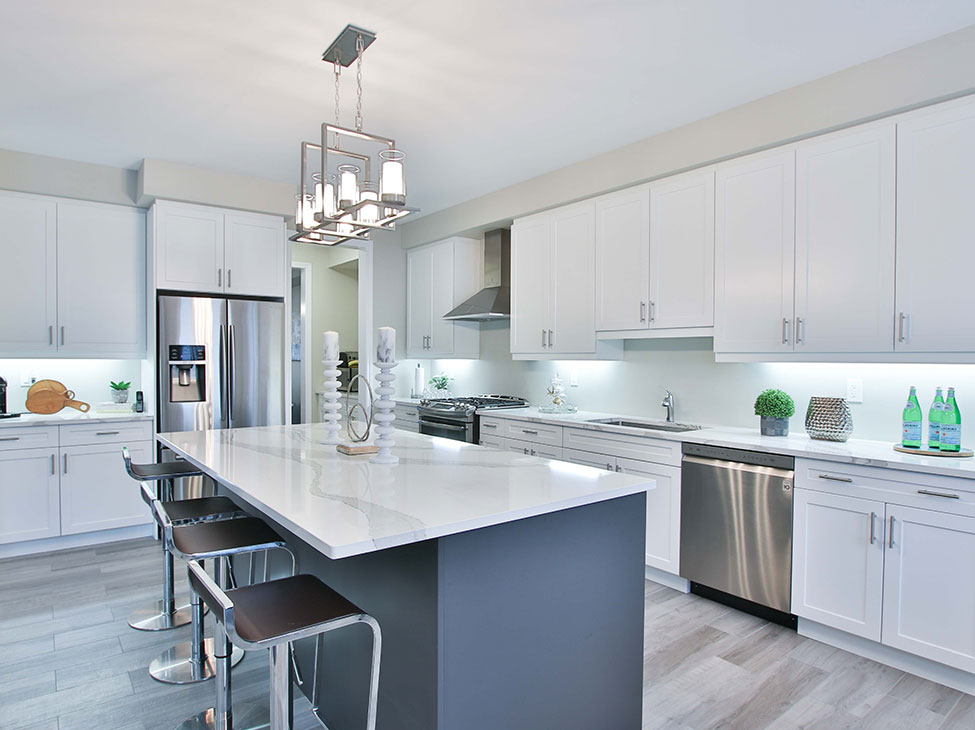 Kitchen Cabinets That Are Local, Like You
Kitchen Cabinets That Are Local, Like You.
Because we are a Kelowna owned and operated kitchen cabinet company, like many other Okanagan businesses, we take pride in delivering high value products that are locally sourced and built in your own community. We believe that we need to compete to earn your business – and we do. At Marshall Cabinets, our core values, commitment and our pride show in our work. We will never compromise our service and quality craftsmanship for price.
Home is Where the Kitchen is.
Many feel that the kitchens are the heart and soul of every home. It's where quality time is spent with family; with friends, where you share stories of the day over meal time, where many lifetime memories are made. It's for these reasons that many feel that investing a little bit extra into this area of the home is an easy decision.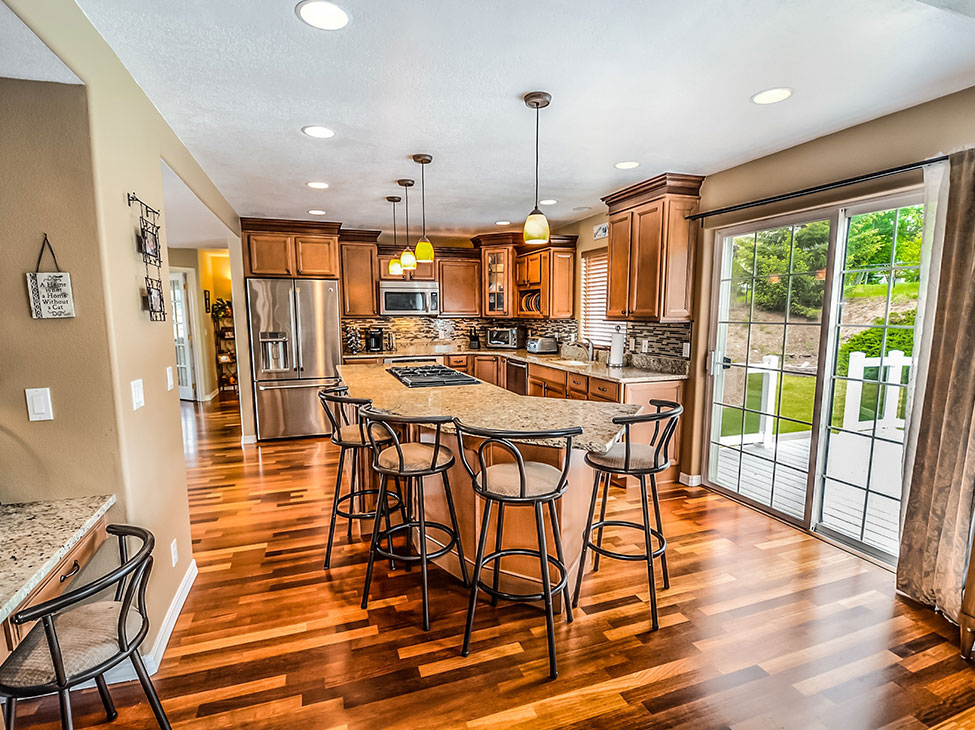 Custom kitchen cabinetry, or "true custom", can make your dream kitchen into a reality, because it can be built to fit very specific needs, without restraints. Custom cabinets are not limited like most other off-the-shelf products, offered by big-box retailers, and can conform to the most ambitious design concepts with virtually unlimited styles, finishes and colours.
As with many renovation projects, designers can struggle with height and depth restrictions, when trying to match the unique dimensions of your room with pre-fabricated cabinetry that may offer limited size options.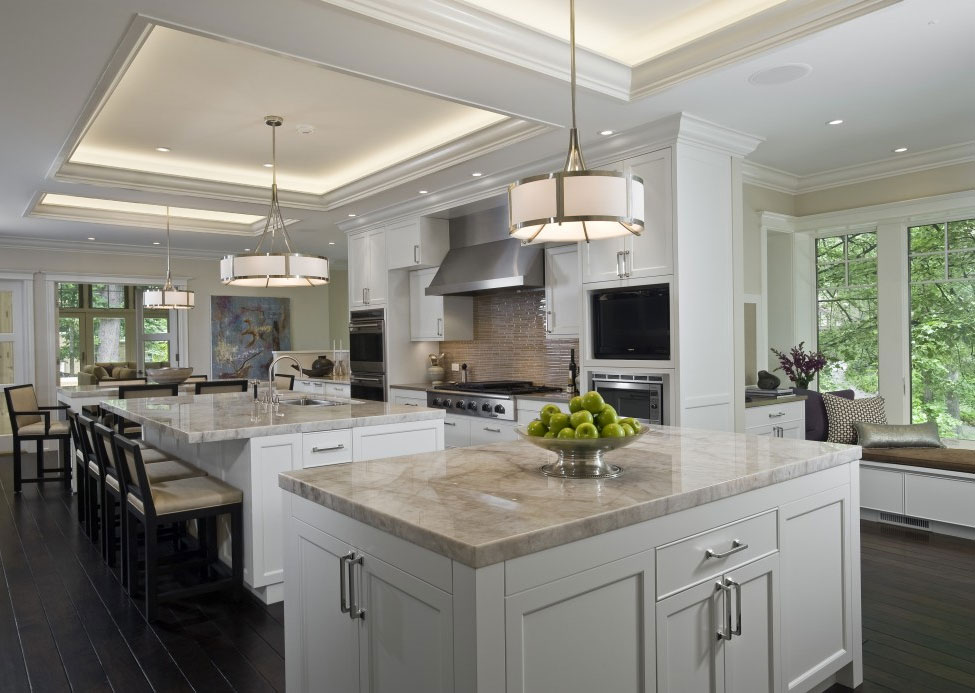 The materials we utilize are from local sources, which is important to many of our clients, and meet with our highest quality standards. Generally, the wood that we use has a more solid feel, a much higher density and can stand the tests of time in any household. The naturally sturdier material allows the kitchen cabinetry design to flow, reducing the overall number of centre stiles, moldings and additional supports normally needed, when compared with materials typically used by lower cost options.
By design, this concept employs less bulk and enables us to produce more physical cabinet area. In essence, custom kitchen cabinetry is about getting exactly what you want; any colour, any finish, using virtually any material and working within your unique size constraints.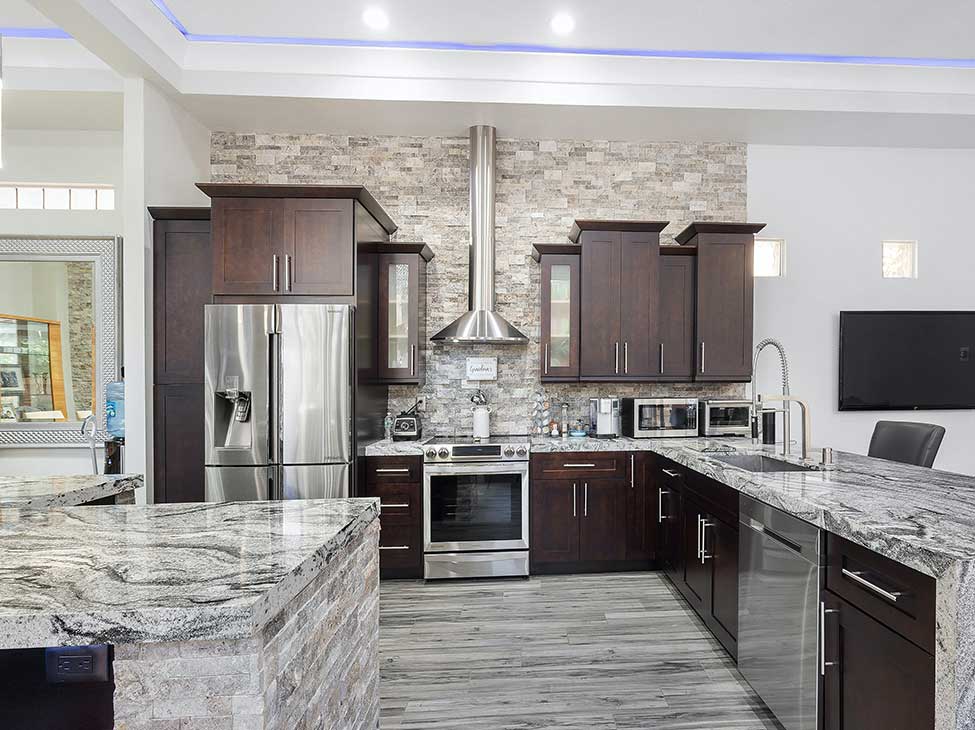 We see a lot of Kelowna cabinet companies using the words "high quality" when describing their low-end products, and while there are no legal guidelines that regulate the grade of merchandise that can be given this label, common sense can prevent you from making a bad decision. Before you purchase, ask questions about the materials used to make the cabinets and where they originate. While Canada has strict guidelines and tolerances with regard to manufacturing building materials containing formaldehyde, companies that manufacture the same materials overseas are exempt.
The use of these low grade materials is commonplace in price point products that originate overseas, usually China. Aside from the obvious health risks found in formaldehyde, the materials are not ideal in cabinetry. Due to the natural low density of the material, formaldehyde may begin to degrade and lose its integrity over a short period of time causing weak areas as the materials begin to separate.
If you think this type of material is only something you'll run into with fly-by-night, owner/operator re-sellers, think again. Formaldehyde is found in many well known brands that are offered by big-box retailers throughout Kelowna.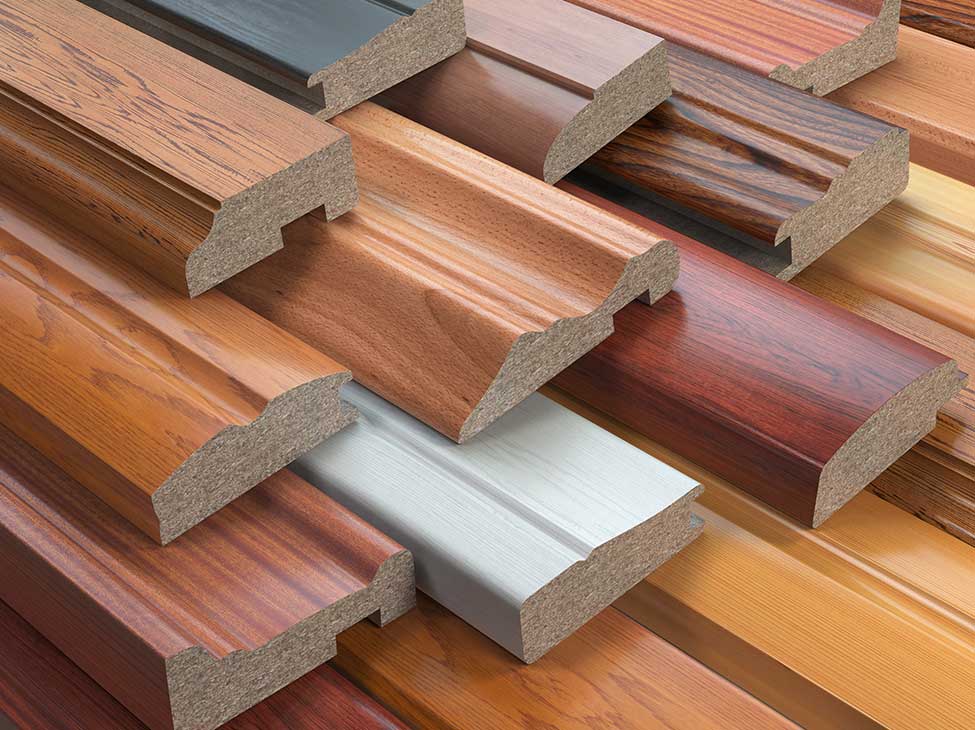 If you're like a lot of people, when you hear the words "particle board", it conjures up thoughts of unsightly, substandard materials or old kitchen cabinets barely clinging to the walls they're fastened to. This is due, in large part, to poor manufacturing processes associated to this material, when it was first introduced to construction practices, several decades ago. Today's particle board, if machined properly and your cabinet maker utilizes quality fasteners, can be a great economical choice for kitchen cabinet construction. Naturally void-free and manufactured to high-tolerances, this material grade can offer comparable support and sturdiness to virtually any other cabinet material in use today.
At Marshall Kitchen Cabinets, we employ state-of-the-art machinery that allow us to incorporate the use of dowels and confirmat screws that are specifically designed for particle board. Regardless of the material choice for your next kitchen project, make sure your cabinet maker uses the right grade of fasteners and is following best practice guidelines. This will ensure your cabinets stand the tests of time.
Have a Question or Comment?
Need some friendly advice? Please feel free to contact us. We would love to hear from you! Visit us at our Kelowna location, send us an email or call us directly.
Contact Us
©2023 Marshall Cabinets Kelowna. Website design by Purple Pig